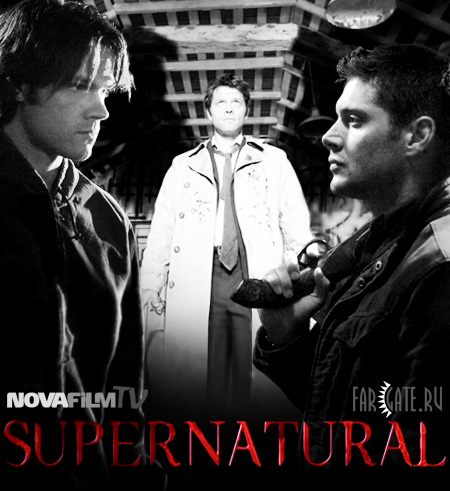 Eeek! Tonight is the season finales of Supernatural and Vampire Diaries! Okay I am intrigued for Diaries, but it is Supernatural that I am like going AGGHHHH!!! about. I mean they are preparing to battle Lucifer people! Sam is going to let Lucifer take over his body and we can only HOPE that he can have the strength of will to be able to beat him! And Michael the angel will be using poor Adam's body, the rarely seen dead brother of Sam and Dean! SO I am very, VERY anxious how it is all going to go down, and how they are going to leave us hanging for MONTHS! How will I bear so many months with no new episodes of my Supernatural?! *sighs* My Dean made a promise to DEATH people, that he would not stand in the way of Sammy being taken over, but you know he was lying, dang it all! I don't want Dean in deep doo-doo with scary Death man! He plays evil music (that I do like), like this:


Luckily for us DIE-HARD Supernatural fans, there is another season after all, so YAY! But they can leave is with the WORST kind of cliff hangers! Like when they left us with Dean screaming from Hell being tortured! Blood poring from his mouth...*sob*! That was sheer HELL!! For me anyway. Having to wait for months to see how they were going to get him out of there was SO hard to wait for! This show is SO good, I am so happy I do not have to say goodbye QUITE yet! I have no idea how I will be when they actually close the book in Supernatural, I don't think I have loved a show this much since Buffy or Charmed. It is so close to my heart. It hits all the right notes. It is funny, full of mystery and suspense, whimsical, etc.

And then I have a Bones and a Fringe episode to look forward to tonight too, and Fringe goes over to the alternate universe! Wahoo! We get to see Alternate Olivia! I hope we see a reunon of Peter and OUR Walter! I miss those two guys!
And there is a new Survivor!! There are so many blind sides and back stabs going on this season that I have no idea what is going to happen at ALL anymore! I know I still love Rupert, but the likelihood of him winning is small. And who else LOVES watching the web episodes of Ponderosa? They entertain me SO much! The video of The Slayers is hysterical! Does anyone else feel a need to be eating when they watch Survivor? I need to, it makes me feel better to eat when they are starving on the show, LOL!
Plus Jane sees that annoying psychic again on The Mentalist! Thursdays are THE night for television in my house baby!